CEDRIC FOLEPE
CEO & FOUNDER OF CEF IMMOFINANZ
My name is Cédric Folepe, PDG and founder of CEF ImmoFinanz, a company incorporated under German law with headquarters in Heilbronn. This company offers various services in the areas of finance, real estate, insurance and advice on investment strategies. Among other things, I am also a certified financial advisor, certified real estate appraiser and real estate investor. My team and I support clients on a daily basis in their real estate acquisition projects.
I arrived in Germany in 2003. My determination, my discipline and my motivation for work allowed me after my German language courses to do brilliant studies in automation technology at the University of Applied Sciences in Munich where I easily integrated myself.
Holder of an engineering degree, I noticed very early on that the system, although it offered jobs for young graduates (citizens and non-citizens) also has a wide spectrum of opportunities guaranteeing a future or a good retirement for any ambitious young person.
This is how I followed additional training in the financial field as a certified financial advisor and in the real estate field as a certified expert for the valuation and acquisition of real estate in order to broaden my knowledge.
After years of experience in the financial and real estate sector, I decided to create my business in 2019 to support and accompany young people and clients wishing to build a secure and sustainable financial heritage.
I urge everyone to work hard today so that they can make their dreams come true tomorrow.
Cedric Folepe – CEO CEF Immofinanz
Explore
US
Goals
With us, customer needs and wants are our priority. Clients benefit from professional advice on all areas of financing, real estate, insurance, investments, tax and coaching.
Explore
US
Achievements
We advise you thanks to our specialized knowledge in the fields of financing, real estate, insurance, as well as investment strategies focused on building your wealth.
The acquisition or construction of real estate is an economic obligation generally spread over many years or decades and therefore requires the best possible planning.
la meilleure couverture d'assurance pour vous et votre famille Nous trouvons pour vous la meilleure assurance non-vie avec un rapport qualité-prix optimal pour vos besoins.
Use our expertise and file your professional tax return ! With a few Tipps & tips, you can stand out a lot more as an individual.
You learn in our free training, important and essential content on subjects such as real estate investment strategy; funding; installment credit; tax assistance..
We will determine the market value of your property and give you the security you need for future negotiations.. In addition, our value assessments provide important insights into funding decision making,Litigation, construction conflicts and foreclosures.
Who are we?
Our
Team
CEF Immofinanz advises you thanks to its specialized knowledge in the fields of financing, real estate, insurance and investment strategies focused on building your wealth.

Testimonials
They got us
trust
SATISFIED CUSTOMERS ARE THE BEST PROOF OF QUALITY Because we have privileged professionalism, they trusted us and entrusted us with their projects.
CEF Immofinanz m'a énormément soutenu à chaque étape du processus d'achat ma propriété. M. Cédric Folepe m'a aidé depuis le choix du bien, funding, la désignation du notaire jusqu'à la location. Due to its good accessibility, of his competence and his kindness, I recommend it without hesitation.
Dr. Cherub Noumissing Sao
Working with CEF ImmoFinanz has been a real advantage. M. Folepe m'avait des solutions répondaient à toutes mes exigences. I would definitely turn to CEF Immofinanz again at any time.
B.Eng. Yann Dongmo
The collaboration with CEF ImmoFinanz was a real asset. M. Folepe was by my side every step of the way in the buying process. Its solutions met all the requirements. I would definitely return at any time to CEF Immofinanz.
B.Eng. Yves K.
I recommend CEF Immofinanz to all interested parties, from the real estate sector to credit brokerage. M. Cédric Folepe is not only extremely competent when it comes to consulting, but also a great advisor on the human level and on the personality level. C'est pourquoi je le remercie un fois de plus.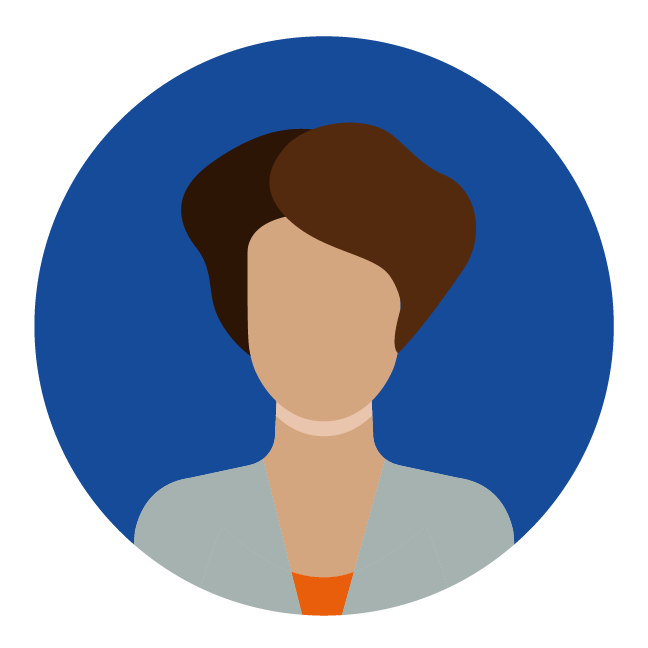 Ms. Murielle Temgoua
After some less good experiences with other real estate and financial agencies, we turned to CEF Immofinanz and we were not disappointed. Cef has always advised us very well when buying our properties. Everything went very reliably and professionally. Thanks for the skill, round-the-clock service and permanent availability. We have already contacted CEF Immofinanz for the acquisition of a new property.
M.Sc. Cedrick Thud
At CEF Immofinanz we felt well advised and supported. M. Folepe was really within our reach at all times and always supported us reliably. Its transparent and trustworthy nature gave us security throughout the process.
Dipl.ing. Etienne Kenfack
Mr. Folepe successfully supported me during all phases of my project, before, during and after the acquisition of my property. Very satisfied and strong in his competence, of its availability and its professionalism I recommend it to anyone wishing to acquire a property or build a heritage.
Dipl. Inf. Serge Djoumessi
Merci encore pour le suivi et l'accompagnement dans la réalisation de mes projets financiers. I recommend your services without hesitation !
Dipl. inf. Yannick Stakou


Explore
US
Skills
CEF ImmoFinanz takes over the full support of your real estate financing - from the analysis of your situation to the concept of financing until the successful conclusion of a contract.
Reasons for
Choose CEF ImmoFinanz
Our team is made up of professionals in the field of real estate and financing and will be able to advise you within the framework of our proven service concept in every phase with extraordinary skills and experience